Retail Plant Nursery
Our Plants Help You Create a Beautiful Yard
Ready to get your hands dirty? Elliott's Nursery has a large inventory of shrubs, trees and other plants that will bring color and beauty to your yard. With a large inventory, you'll have plenty to choose from at our plant nursery. And don't worry—our staff is here to answer your questions and help you make the perfect selections for your flower beds, container gardens, and borders.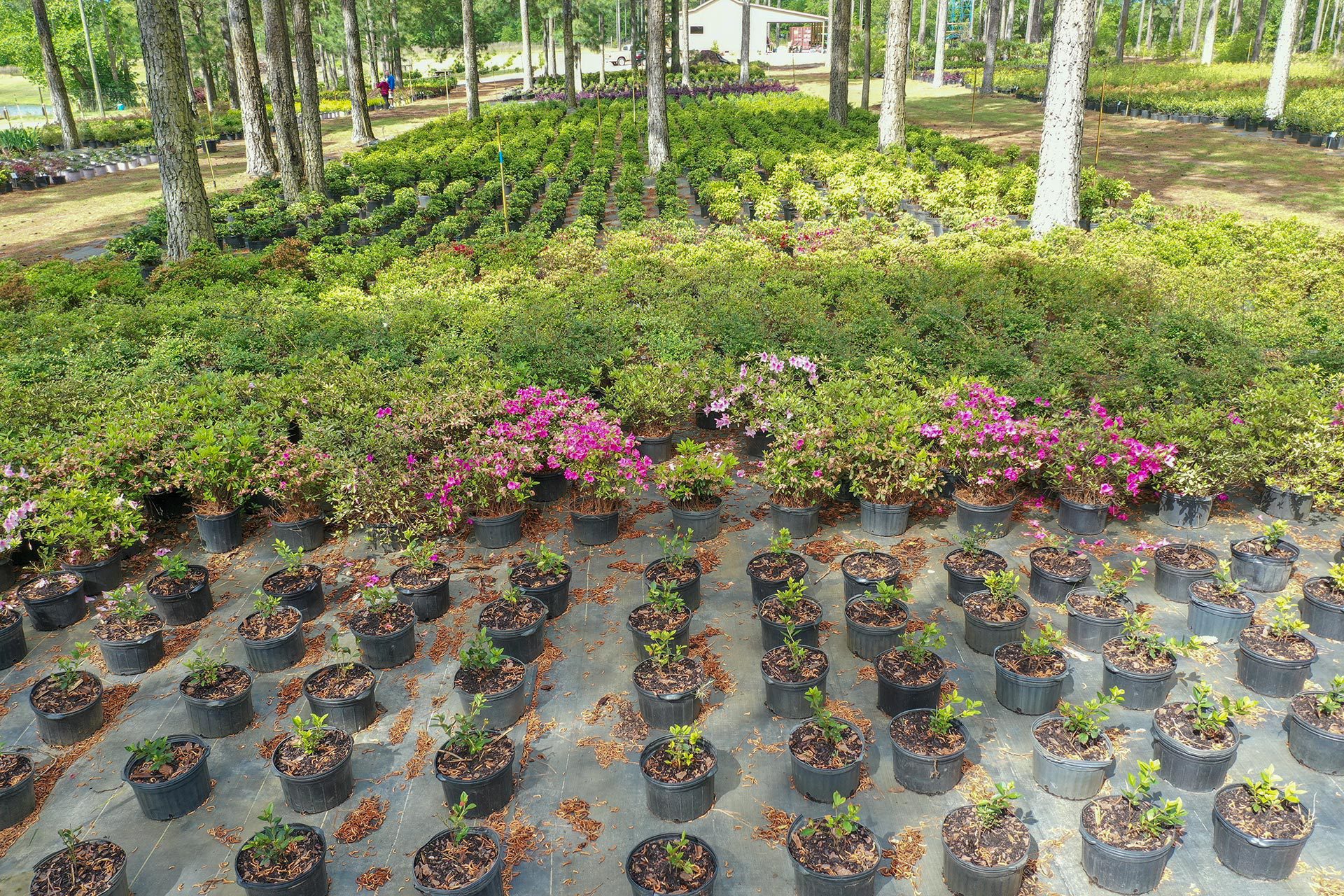 Retail Plant Inventory
Our inventory includes all of our plants for sale this season. Did you have something else in mind? Talk to our staff to see what might work instead. You may discover something new that you'll absolutely love!
1966 Nature Reserve Rd
---
Kershaw, SC
---
29067
Mon-Fri
By Appointment
---
Sat
8:30AM-3:00PM
---
Closed Sunday
Nursery Open Seasonally from April thru September
---
Closed October thru March
---
Landscaping Business Open Year Round
---
Call for appointment